Meal prep is my jam. I've got my Sunday routine down to a science these days (being an adult is so exciting) and it includes meal prepping for Todd (that's the boyfriend I mentioned in the previous post) and I. Not going to lie to you, I took these photos for this meal prep over a year ago, so the photos reflect my cooking-for-one portions. This recipe is ridiculously simple, though, and easy to double or even triple. With a healthy recipe this easy, there's no excuse not to meal prep!
Meal Prep: Roasted Chicken Sausage, Apple, and Sweet Potato
This meal prep is so simple, you might make it every week this fall!
Author:
Meredith @ UnOriginal Mom
Ingredients
1 (12 oz) package chicken apple sausage
2 large apples (I like Granny Smith for this recipe!)
2 large sweet potatoes
1 tsp dried sage
1 tsp dried rosemary
2-3 Tbsp olive oil
Salt and pepper, to taste
Instructions
Preheat the oven to 400°F. Line two large baking sheets with aluminum foil.
Slice the sausage into half moons about ¼" thick. Dice (but don't peel) the apples into ½" cubes, then peel and dice the sweet potatoes (also into ½" cubes)
In a large bowl, add the sausage, apples, sweet potatoes, sage, rosemary, olive oil, salt and pepper. Toss to combine, making sure everything is evenly coated in spices and olive oil.
Spread the mixture onto the baking sheets, trying to spread everything out into one layer. Bake for 35-40 minutes, stirring once halfway through cooking.
Remove from oven, divide into meal prep containers. Allow to cool then refrigerate until ready to eat. Reheating directions will vary depending on your microwave – mine are perfectly hot after about 2 minutes!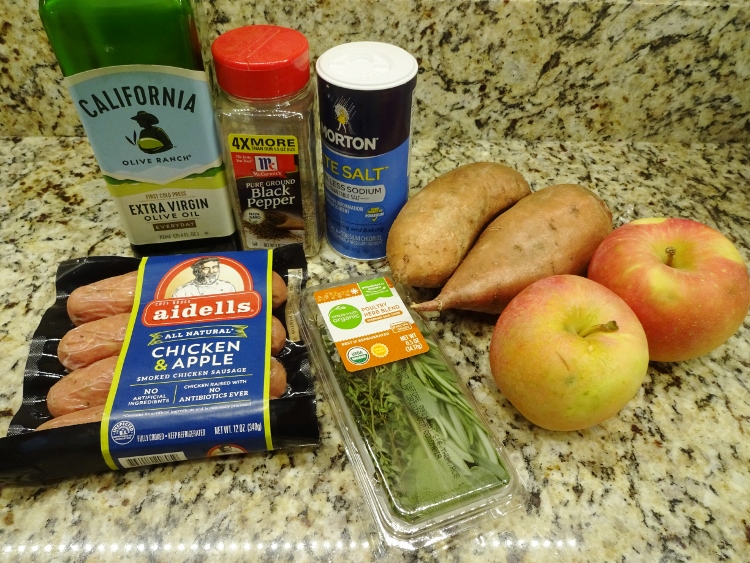 As usual, first gather your ingredients.
Dice the sausage however you like. I prefer smaller bites, so i cut mine into half moons.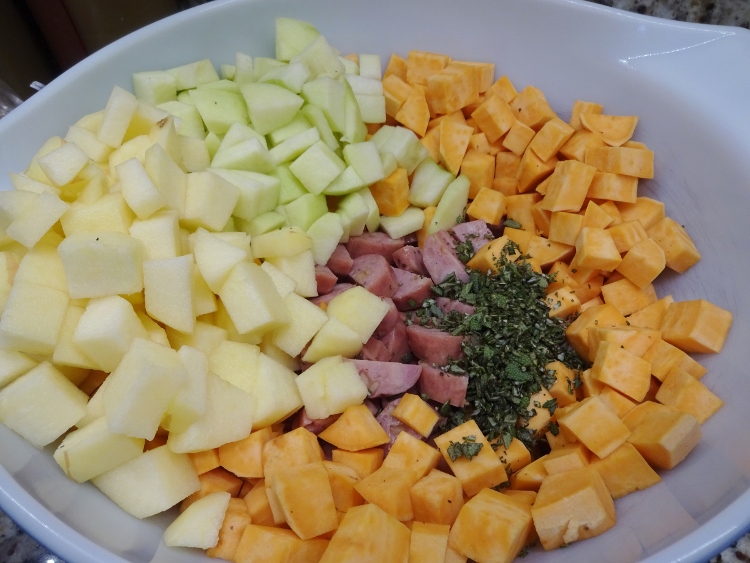 Finish dicing the potatoes, apples, and fresh herbs, and add to the same large bowl.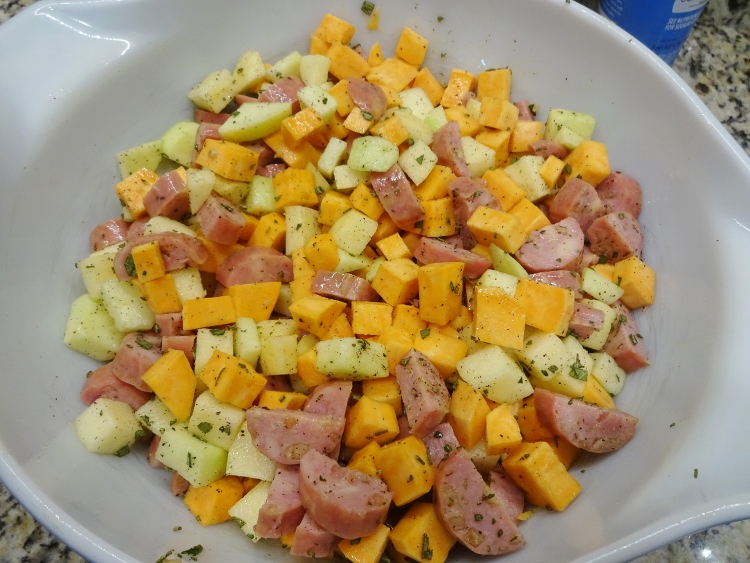 Toss everything with oil, salt and pepper.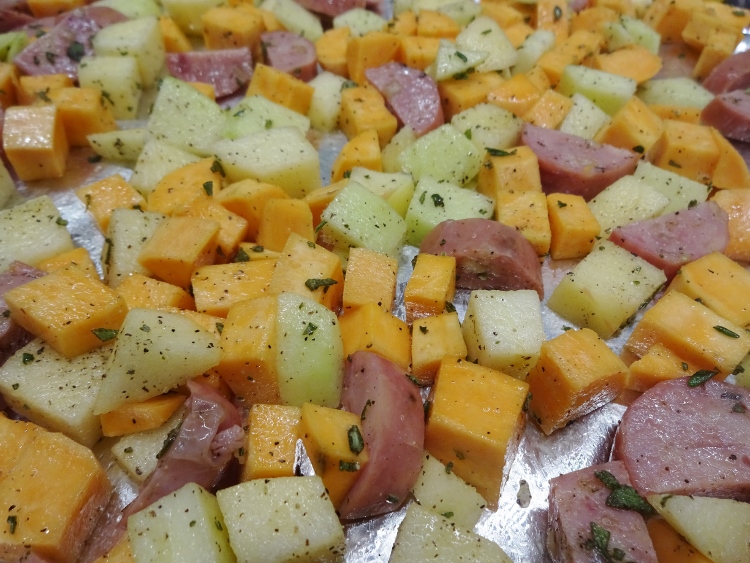 Spread in an even layer on a large baking tray. If you're doubling the recipe, you may need to bake in batches to ensure an even bake.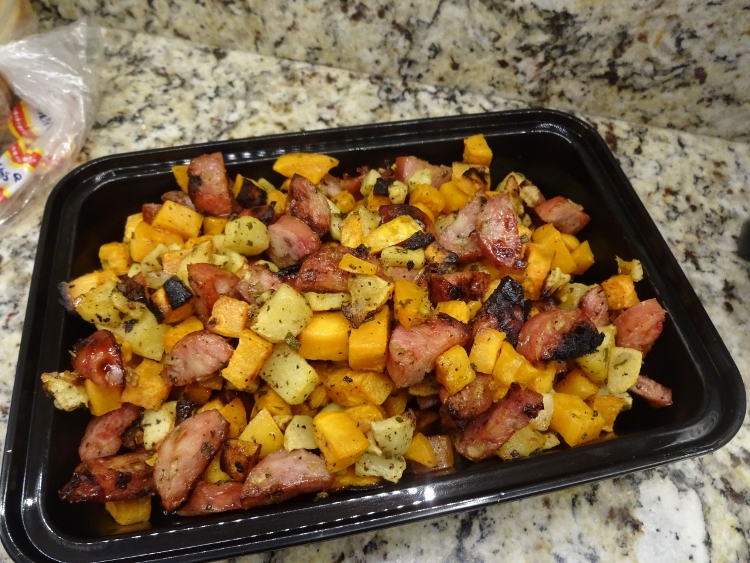 Package up in your favorite meal prep containers, and enjoy the fruits of your labor all week! Reheat time depends on your microwave, but I use 1:30, then stir, then another 1:00.
Recipe Credit: unOriginal Mom