My hOhm Cooking Facebook page reminded me this morning that I hadn't posted in 15 days! A lot has happened in those short two weeks – I've been on a beautiful Caribbean cruise with my parents, the management structure at work was shaken up in my absence, and tomorrow I start my first ever stint on night shift!
My night shift schedule is pretty demanding – 12 hour nights, 7 days a week, for three straight weeks. As I write this, I'm sitting at my home computer at 2 AM, cup of coffee in hand, trying to adjust myself to the upcoming schedule change. It had occurred to me that I wouldn't be able to develop or test any new recipes for the next few weeks, as I will mostly be occupied by work and sleep. And I didn't really have any recipes in the pipeline to write in the meantime. So, in lieu of recipes, I've decided to give you all a little tour of the baking projects I've taken on in the last few months.
My First Sheet Cake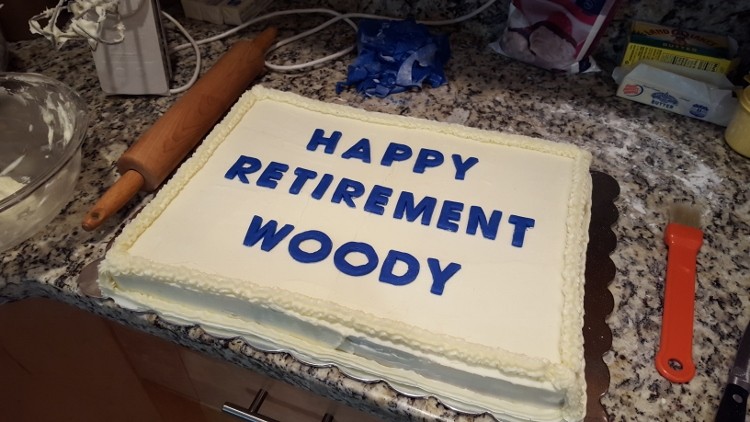 This is the first full sheet cake I ever made; a half vanilla, half chocolate masterpiece for a coworker's retirement party. Overall, the cake took me three days to complete! Even though it took many more hours than I had anticipated, I was so proud and happy with the way it turned out! Everyone loved the taste, and some coworkers even started asking if I bake for hire!
Why fix what isn't broken?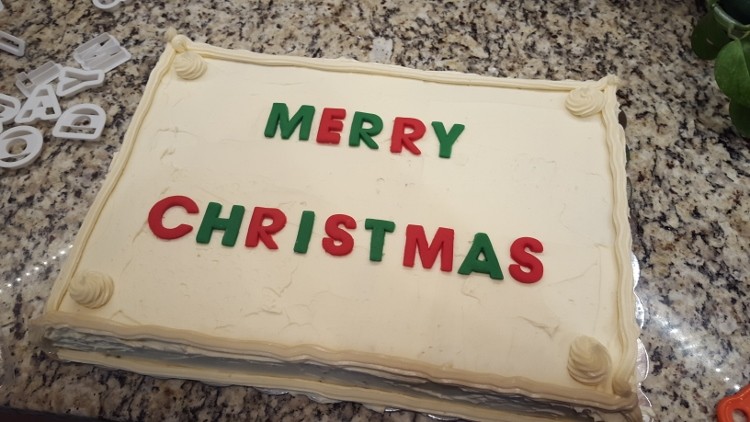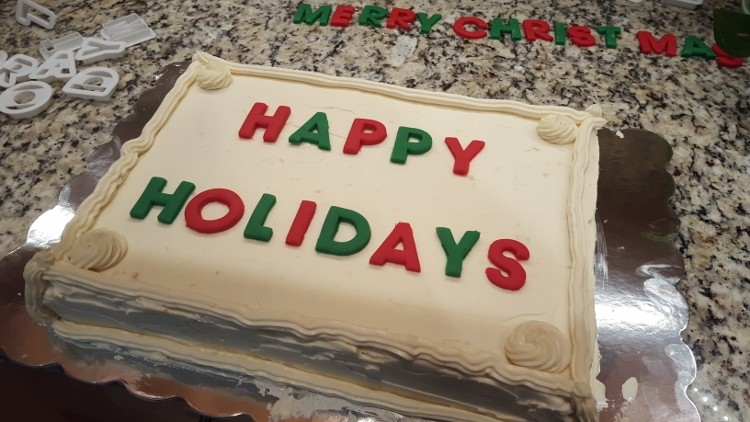 In December, we had a large potluck luncheon at work for the holidays. We have well over 200 employees on site, and the spread was quite enormous, so I doubled my cake recipes for the occasion. I made two full sheet cakes, one vanilla and one chocolate. The chocolate cake actually resulted in one of my biggest baking disasters ever. I used a larger pan to accommodate the extra batter; this worked fine for my vanilla cake, but unfortunately the chocolate cake overflowed the pan in a spectacular fashion. Cake globs even landed on the heating elements of our oven – the kitchen smelled burnt for a week! Thankfully, a re-bake (using my original pan!) turned out fine, and the cakes were a hit at our potluck!
So what's next?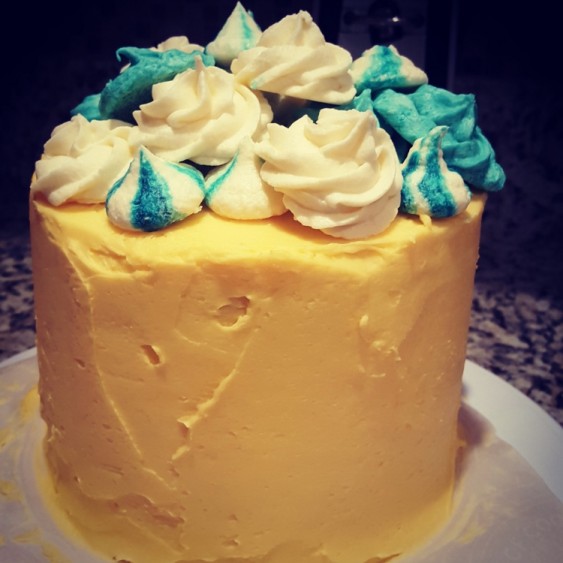 Tired of baking cookies constantly, I scoured the internet for a new challenge to tackle. In my travels, I found a lemon cake recipe from my favorite blog SprinkleBakes. I tried my best to recreate the cake, and was happy with the results. My coworkers gave me positive reviews, and especially loved the lemon curd between the cake layers!
Valentine's Day Approaches!
I so enjoyed my cake exploration, I wanted to tackle an even more impressive-looking cake design for Valentine's Day. I settled on a Bourbon Vanilla cake, again from SprinkleBakes. Everything Heather makes is always beautiful, and everything I've ever made from her blog has been delicious, so I stick to what I know! This cake looked so impressive, and tasted even better! One of my coworkers made it well known that this was his very favorite thing I'd ever baked! Not to mention that it was surprisingly easy to make!
Do-Minions to the rescue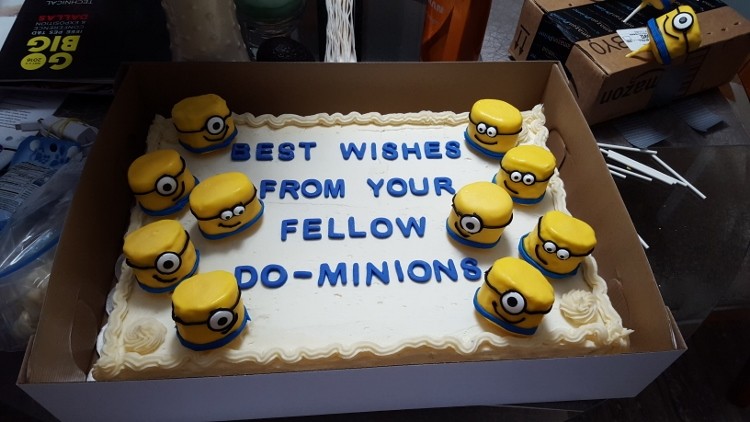 Time to hop back on the sheet cake bandwagon! One of the managers on site left for another position with the company, and some ladies in the office got the idea to have a "Minions" themed cake. The minions, by the way, are 100% edible! They're actually jumbo marshmallows, dipped in melting chocolate and decorated with icing and candy eyes!
Only the latest and greatest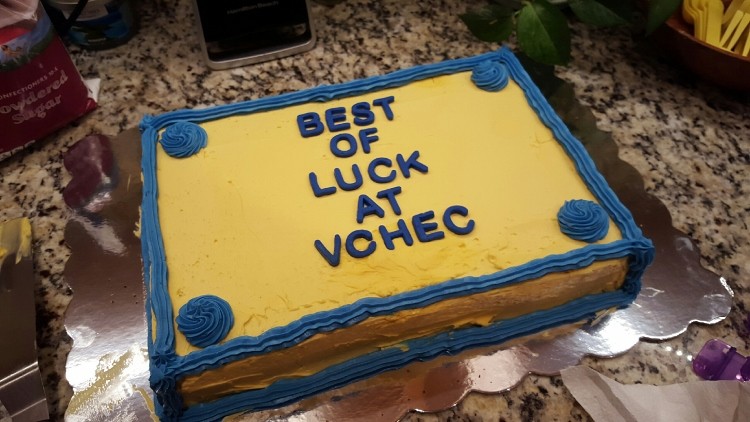 Remember how I said earlier that our management structure was shaken up while I was on vacation? When I returned last Monday morning, I learned that a well-loved manager was moving to another station in the fleet, and his last day was Tuesday – the very next day! Knowing that he is a huge West Virginia University fan, I whipped up this half-sheet cake in WVU colors to give him a little send off before he left! And since I'm counting, I've now had three coworkers tell me to open a bakery, and a handful offer to renovate our on-site gym and turn it into said bakery for me!
I hope you all will understand my lack of recipes over the next few weeks; and hope that these pretty cakes are enough to show you I have at least been working! I look forward to getting back into cooking and writing as soon as my night shift duties are over!
Until then – be spontaneous, eat dessert first.
With love,
Erica